The Live Your Magic program - 
Live your Magic program is based on the books of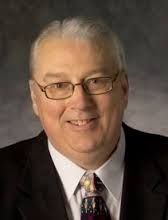 award winning businessman, speaker, author and philanthropist Larry Anderson.
Through the use of these biographies that high light, Personal Development; Teaching By Example; Life Wisdom; Leadership; along with Developing Personal Values. The Therapeutic Mentors use a hands on workbook that continue the process and increases the youths exposure to the power of positive self talk and creating a tomorrow that is free of the limits of yesterday.
Engaging the youth to enable them to live into a life of fulfillment and happiness. More than just positive thinking the Therapeutic Mentors guide the youth through critical thinking skills and walk with them as they persevere to reach the goals the youth themselves have put forth. Through the process the youth are taught the value of asking better questions and discernment.

www.liveyourmagic.com 
 
Project staff insure that youth
* Understand and comply with their court, correctional, and legal requirements
* Are referred as needed to appropriate community services such as legal aid, income assistance, housing, employment, education, recreation and health services
* Are supported with realistic information about and referrals to drug treatment, after care and self-help programs, including guaranteed expedited admissions into selected treatment centres where appropriate
* Receive professional addictions assessments as needed
* Complete up to 60 hours of of live your magic programming including individual and group sessions where they learn effective thinking skills such as seeing their promise (not just their limitations), exploring how to reduce the barriers they think are holding them back from reaching their potential, reflecting on their past attitudes and behaviour, demonstrating positive self-talk and developing the courage to risk a new way of living.
The youth will benefit by adopting new pro-social attitudes and skills that will lead to significantly less criminality. Youth court and youth correctional agencies will have credible, effective resource for some of its more troubled youth and this is expected to show increased effectiveness of the court and correctional services.
A unique feature of Clean Scene is that front line staff, called mentors, will have "lived experience." They have been addicts and offenders who have demonstrably turned their lives around to become law- abiding citizens – ie: they have "been there, done that and successfully moved on". These mentors are role models who are successfully "Living Their Magic"
Young people who are abusing drugs are often in conflict with the law. Clean Scene has been operating since 2003 and has found that unless the drug abuse issue is effectively addressed, conflict with the law will continue. Some youth would benefit from treatment, yet the opportunity and availability of such programs is limited and does not meet the need. Some drug information programs are available but many youth are reluctant participants and are not impressed with the programs. Clean Scene presents its programs through mentors with "lived experiences" – as addicts and offenders who have successfully turned their lives around. In the eyes of youth this gives the tremendous credibility to the message of hope offered by Clean Scene. Our mentors openly confront the myths and distorted thinking that youth abusing drugs have come to rely on –as a result, youth can make better, more informed decisions regarding their attitudes and behaviour. Getting away from drug abuse does not happen overnight so youth need on going support – our mentors will provide this together with related community youth services. Some youth in crisis need immediate intervention- the personal contacts our mentors have with treatment programs will ensure such youth get what they need right now, rather than just being placed on a waiting list.